Malgorzata Rys | Associate Professor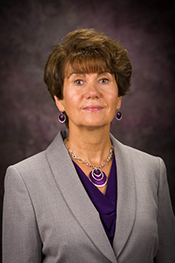 Ph.D. - 1989, Kansas State University
Industrial Engineering
M.S. - 1986, Kansas State University
Industrial Engineering
B.S. - 1979, Technical University of Wroclaw, Poland
Contact information

2066 Rathbone Hall
malrys@k-state.edu
Professional experience
Malgorzata (Margaret) Rys received an Integrated Bachelor of Science degree and master's degree from the Technical University of Wroclaw, Poland. She then worked for two years as a project engineer at the computing center for DOLMEL Corporation in Wroclaw, Poland. She was responsible for designing a computerized operational planning system in the power generators sector. In 1986, she received a Master of Science degree in industrial engineering specializing in the area of reliability from Kansas State University. In 1989, Rys received a doctorate in industrial engineering, also from K-State. From 1989 to 1994, she was a part-time instructor in the department of industrial and manufacturing systems engineering and taught classes in quality control, engineering economy and management. She joined the department as an assistant professor in 1995 and was promoted to the associate professor in 1998. Since 2001, Rys has served as assistant department head and is responsible for all activities and aspects of recruiting and retaining undergraduate students, the ABET accreditation process, and promoting the department.
Research
Rys' research covers a wide range of topics in human factors engineering, from highway safety to healthcare. Her research on highway safety includes utilization of unmanned aerial systems for department of transportation operations, modeling traffic flows and conflicts at roundabouts, design and evaluation of different patterns of centerline rumble strips, designing and evaluating new traffic signs, and the fundamental assessment of motorist understanding of traffic control devices. Her research uses complex data analysis to design better systems that offer cost-effective, optimized solutions. Currently, she is applying Human Reliability Techniques such as CREAM and HEART to predict a patient's probability of developing catheter-associated urinary tract infections (CAUTI) in order to decrease the number of patients that contract a CAUTI. This project was partially sponsored by US Department of Veterans Affairs. In another project, Rys and a team of undergraduate and graduate students are using a transformative approach to detect changes in patient health status using a patient's own health information, including gait analysis videos, daily activity information, and cognitive assessment in addition to the other fall risk variables such as history of falling to predict when the patient may fall.
Academic highlights
Rys received numerous awards for her teaching (1999, 2010 and 2012) and advising (1999 and 2016) from the IMSE department and the College of Engineering. She has been recognized by the Institute of Industrial and System Engineers as an outstanding adviser for the South Central Region. In 2014, Rys received the Charles H. Scholer Award and Dean's Award of Excellence.
She has published 40 papers in professional journals, along with 80 refereed proceedings and 30 technical reports. She has presented at more than 100 international and national conferences. She has supervised 36 master's theses and three doctoral dissertations as a major professor. Rys has been principal and co-principal investigator on more than 50 projects sponsored by Department of Defense, Federal Highway Administration, US Department of Transportation, Kansas Department of Transportation, Mid-America Transportation Center, Mack-Blackwell Transportation Center, and several private organizations.